Rev. Bert Fowler – Associate Pastor of Worship and Senior Adults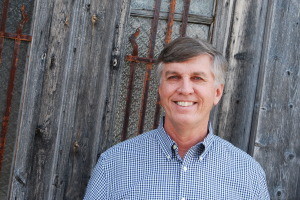 Bert felt God's call to music ministry as a senior in high school. He has been following that calling ever since. He has a love for music of all styles and believes whatever we do for the Lord must be done with excellence.
Bert received a B.S. and an M.A. in Music Education from The University of Alabama. In addition, he received a Master of Church Music from Southwestern Baptist Theological Seminary in Ft. Worth, Texas. Originally from Montgomery, Alabama, Bert has served churches in Tuscaloosa, Alabama, Fort Worth, Texas, and Brent, Alabama before joining the First Baptist family in 1993.
Bert has been married to Carole Norred Fowler for 38 years. They have two children, Andrea (Mrs. Hunter) Sartain and Daniel (Brandi Poss); Andrea and Hunter have three children; Ensley, Camden, and Hunter Jr. (with the Lord). Daniel and Brandi have two sons, Braxton and Brody.
In his spare time, Bert enjoys hiking and playing classical guitar.
You can connect with Bert via Facebook.
Mrs. Jennifer Willis – Preschool/Children's Ministries Coordinator