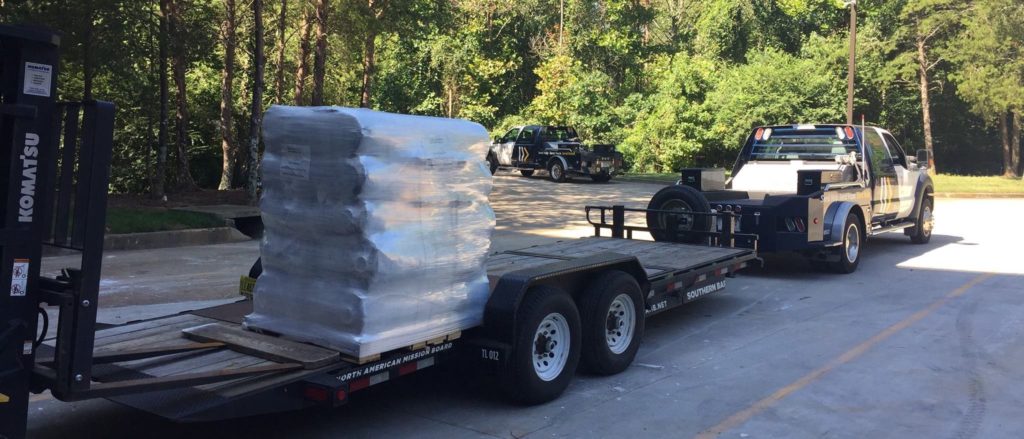 Disaster Relief
Unfortunately, in the world we live in, natural disasters can and do occur. However, while we pray that these events do not occur, the Southern Baptist Convention has partnered with state convention-led disaster relief organizations to see that people left in the wake of natural disasters can have immediate access to necessities lost in the aftermath. Southern Baptist Disaster Relief has been around for half a century, providing meals, clean water, child care, laundry, repair work, rebuilding, and more. With a trained volunteer force of over 80,000 people, SBDR fuels the third largest disaster relief agency in the United States.
There are immediate needs in nearly every category. However, to be qualified to travel to ground zero locations to minister, each volunteer must attend a training program. If you would like to become more involved with SBDR, you can attend any one of several training seminars around the state. Click Here to view current and upcoming disaster relief training dates and locations.
The Franklin County Baptist Association has a contact in Puerto Rico through Mike Norton, who heads up our association's Evangelistic Mission Team. His contact has relayed to us a list of specific needs that can be sent to Puerto Rico and have immediate life-saving impacts. Those items are listed below. You can bring these items to the church, or you can and set them on or beside the table sitting next to the choir room adjacent the hallway that leads to the worship center. We will continue to collect these items as long as there is a need.
Also, any monetary gifts labeled will go directly to purchasing items to be sent to Puerto Rico. You can give via the weekly church offering (label your gift for Puerto Rico), or you can CLICK HERE to securely give online at www.rfbclife.com. Please add the name Puerto Rico in the COMMENTS section.
Batteries (especially D-batteries)
Non-expired, non-perishable food items